This German Drugs Prices database includes all economic data (prices, package sizes, registered numbers for ordering, etc.) for all drugs sold in pharmacies in Germany.
The [pharmazie.com] database platform supplies comprehensive information on release and billing of drugs common to German pharmacies. In this context, complex and difficult regulations and legal texts are converted into comprehensible overview exposés that make life easier in day-to-day business.
The stock list contains all information required for the distribution and billing of medical products and other products typical to pharmacies as well as pharmaceutical legal information and other packaging related data.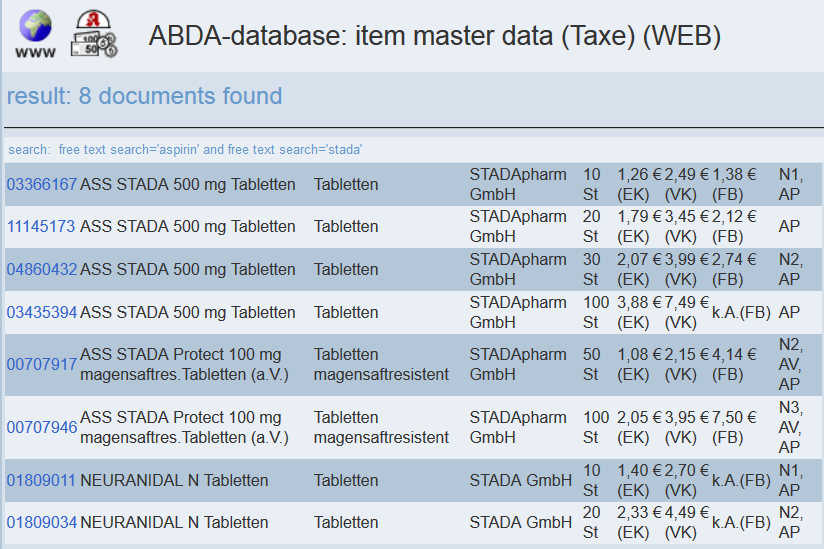 The German Drug Prices database offers economic information on German medicinal products.
More than 455.000 German original and generic pharmaceutical products´packagesizes (Pharmazentralnummern – PZN)
sales information in detail
stocking advice, period of validity
drug storage according to §15 ApBetrO (pharmacy business rules)
More than 4.200 German suppliers with postal address, e-mail, website as well as telephone and telefax numbers of certain divisions, for example order taking, medical-scientific information (Service-Lines)
The German Drugs Prices in a Nutshell
prices
changes in products
unique packaging ID (Pharmazentralnummer)
accounting modes
legal demands
information on packaging
discount agreements according to § 130a Abs. 8 SGB V "Beitragssatzsicherungsgesetz"
updated twice a month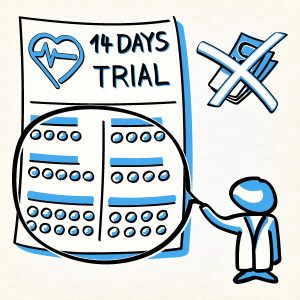 Apply for a free trial period now!
https://www.idmp1.com/wp-content/uploads/edd/2015/07/logo_pharmazie.com_.gif
26
227
Ursula Tschorn
https://idmp1.com/wp-content/uploads/2016/03/logo_idmp1_01.jpg
Ursula Tschorn
2016-04-15 12:57:08
2018-03-02 11:09:50
German Drugs Prices - Database in pharmazie.com