Dosing IDMP1 Joint Venture
The Dosing IDMP1 Joint Venture is building the Bridge from IDMP to E-Health.
The supply of medicines to the population is a particular challenge worldwide: there are countless medicines and active ingredients that can develop unpredictable interactions when combined. Another problem is the international identification of medicinal products, which may contain the same substances but list them under different names. Only a database, which combines as much as possible available information on the drug market and enables an automatic comparison of international data, can ensure optimal care.
IDMP and E-Health
Information providers in these special areas are DOSING GmbH and IDMP1 GmbH.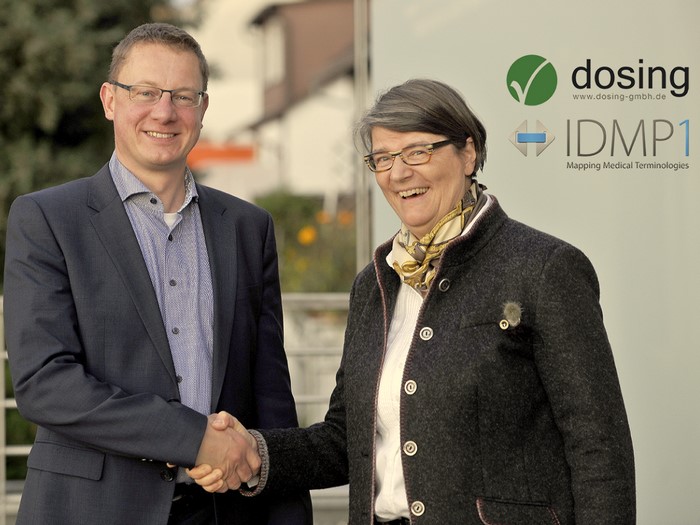 The international system of the two specialists bundles information on medicines and active ingredients from international databases as well as more than 7500 medication-relevant diagnoses in 28 different languages and IDMP standards.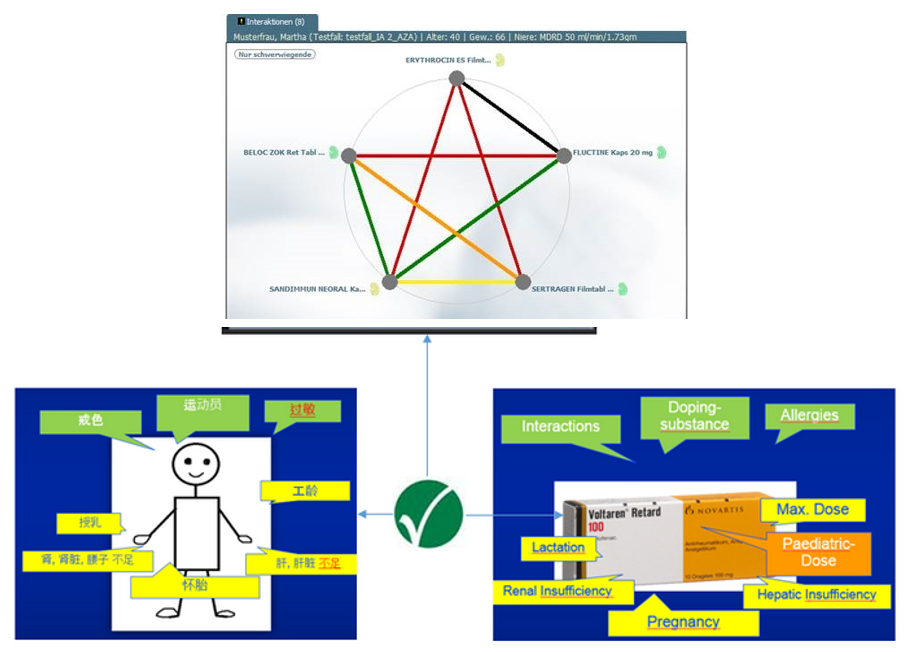 Patients´ Risks Encoded in IDMP Terminology
In addition to the risks such as interactions or intolerances, the system also incorporates the patients´ personal parameters into the consultation-supporting evaluation ("Clinical Decision Support"). Such parameters include the dosage in patients with renal or hepatic diseases. Using Flycicles® and IDMP, the system gives green light or warns of interactions and risks. In this way, it supports in the short term particularly the medication advice in the affiliated pharmacies, hospitals, health insurance or medical practices.