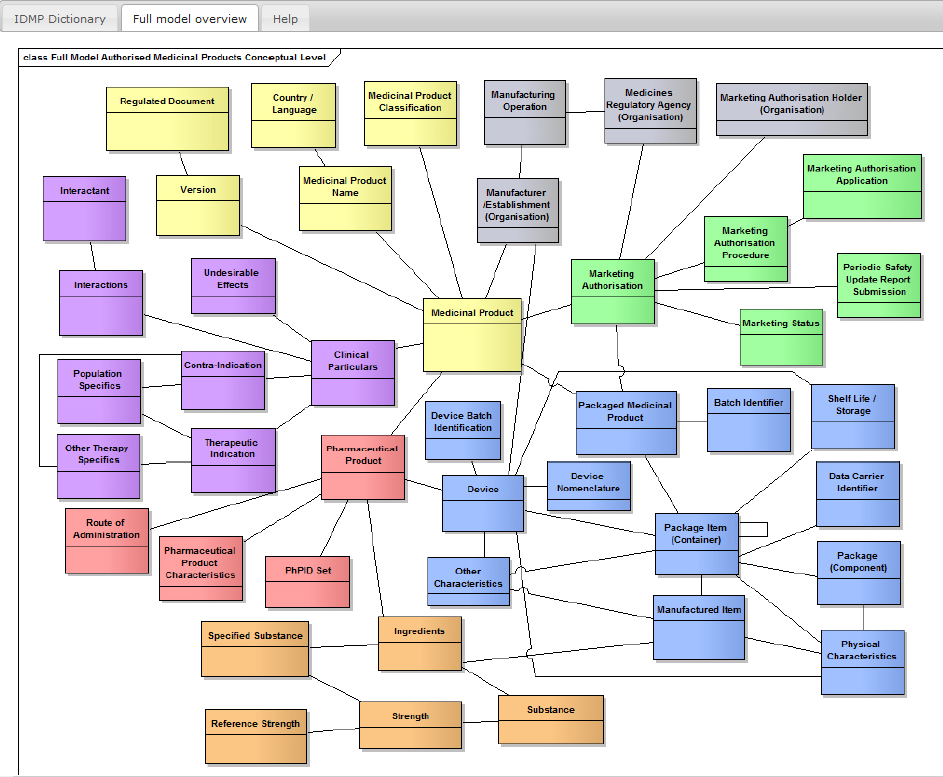 MORE THAN 120.000 INTERNATIONAL MARKETED MEDICINAL PRODUCTS
The IDMP Drug Dictionary offers information on medicinal products worldwide structured conform to IDMP requirements.
STRUCTURE IS COMPLIANT TO ISO IDMP 11615 AND ISO IDMP 11616
Substances with link to the Global Ingredients Archive System (GINAS), Clinical Particulars structured in Indications with Co-Morbidity and Intended Effect , Side Effect with Frequencies, Interactions, Contraindications.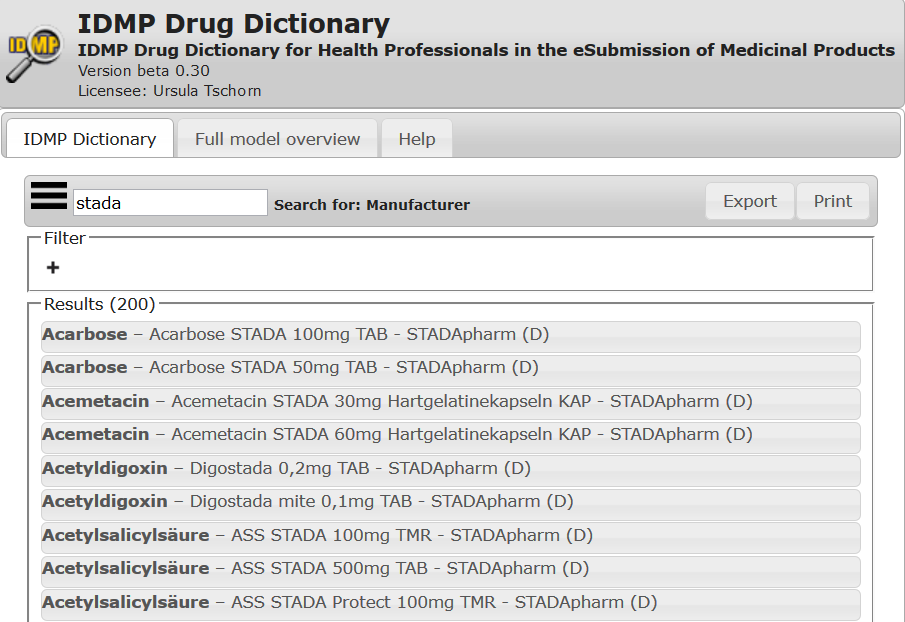 ALL CORE FEATURES OF THE IDMP DRUG DICTIONARY
Structured data to your medicinal products
check out all the structured data to your medicinal products.
Conform to ISO IDMP 11615 and ISO IDMP 11616
Output structure is conform to
ISO
IDMP 11615 and ISO IDMP 11616
International
More than 120.000 international marketed medicinal products in 52 countries
Including Clinical Particulars
Including Clinical Particulars such as Interactions, Adverse Reactions, Contra-Indications etc.
Regularly updated
The IDMP Drug Dictionary is updated twice a month
"For me as CRO the IDMP Drug Dictionary is a revolutionary tool to increase adverse event specification to enhance the outcome quality of clinical trials."
Christine Klipping
President Dinox