Decision on EMA relocation has been published
The EMA is currently based in London's Docklands business district but must move when Britain leaves the bloc in March 2019. EU agencies are not allowed to be based outside the union.
The fight for one of the most prised spoils of Brexit has come to a climax on Monday 20.11.2017 when 27 EU states picked the new host cities for the European Medicines Agency.
In a process only half-jokingly compared to the Eurovision Song Contest, ministers has voted on where to relocate the European Medicines Agency.
Out of a total of 19 candidates to be the new home of the EMA, the winner has been announced:
The European Medicines Agency goes to Amsterdam!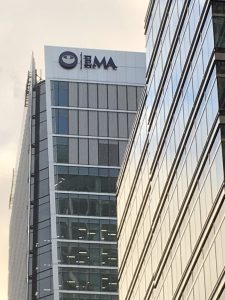 In an unusually complex procedure – even for the EU – each country had six points to distribute, including three to give to their first choice, two to their second and one to their third. The Dutch capital beat Milan in the lucky dip after three rounds of "Eurovision-style voting" had resulted in a dead heat.
Paris won the race to take the European Banking Authority from London, beating Dublin in the final, after the favourite Frankfurt was knocked out in the second round.
Starting from the 20th of November, the EMA has now less than 17 months to conclude its move and take up its operations in the new host city by end of March 2019.
Moving a large organisation such as EMA to a new location is a challenging undertaking under any circumstances. It is made even more complex by the ambitious timetable determined by the withdrawal of the United Kingdom (UK) from the European Union (EU) on 30 March 2019. Effective collaboration between EMA and the new host country on the basis of the commitments made in the offer to host EMA is essential for a successful move to a new location and EMA's business continuity.
Find here the press release of EMA concerning the relocation to Amsterdam.
https://www.idmp1.com/wp-content/uploads/2017/11/ema_london_building-e1511188621811.jpg
2016
1512
Ursula Tschorn
https://idmp1.com/wp-content/uploads/2016/03/logo_idmp1_01.jpg
Ursula Tschorn
2017-11-20 15:38:31
2017-11-21 14:03:39
Decision on EMA Relocation has been published